Numerous glider pilots saw their season interrupt for weeks without even having starting it. So, simulator became the place to be to compensate a bit for all the hours that we were not able to fly real.
Since several years many clubs had developed gliding simulators using an old cockpit, screens and the software Condor to help for the training of young pilots. The reality of this software is so good that clubs started to use their simulator to do the reconnaissance flight for non-local pilots. Indeed, in place where outlandings are technical and restricted to few specific places (like in the Alps or Pyrenees), the simulator allows you to check these fields and to train and test on approaching them as many times as necessary. So, Condor simulator, and Condor 2 (the latest version of the simulator) became a normal part of gliding pilot life.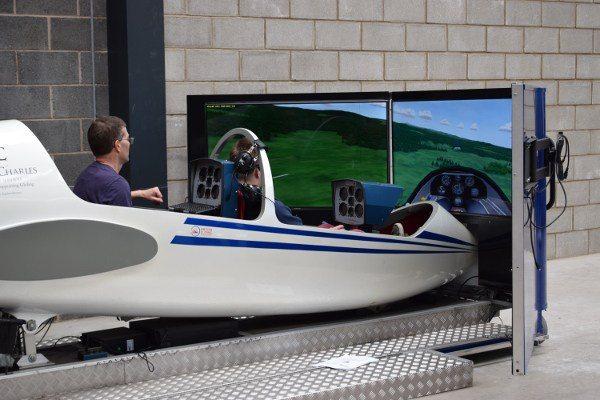 This enthusiasm for gliding simulator flight naturally got even stronger during the COVID-19 lockdown, with pilots from all around the world competing online. Websites like Condor Club regroup competitions, distribute the daily tasks and publish results. Lots of extremely good pilots participate and organise races. For example, the British team organising the WWGC (Women World Gliding Championship, now postponed to 2022) decided to run a pre-world online and Eric Napoleon (double world champion and coach of the French team) recently participated to an online race.
The Dutch Gliding Team also decided to organize the first Online Dutch Gliding Championship (Alternief Nederlandse Kampioenschappen Zweefvliegen E-sport 2020) and they decided to make a show out of it. The competition is composed of 9 races, spread from May 18th to the final the 31st of May, in the evening. Every racing day, Wiek Shoemakers and Sander Terpstra design a different task for the two classes: the Club/Standard/20m class and the 15m/18m/Open class. The best 7 results will be used to crown the Netherlands Gliding e-Champion.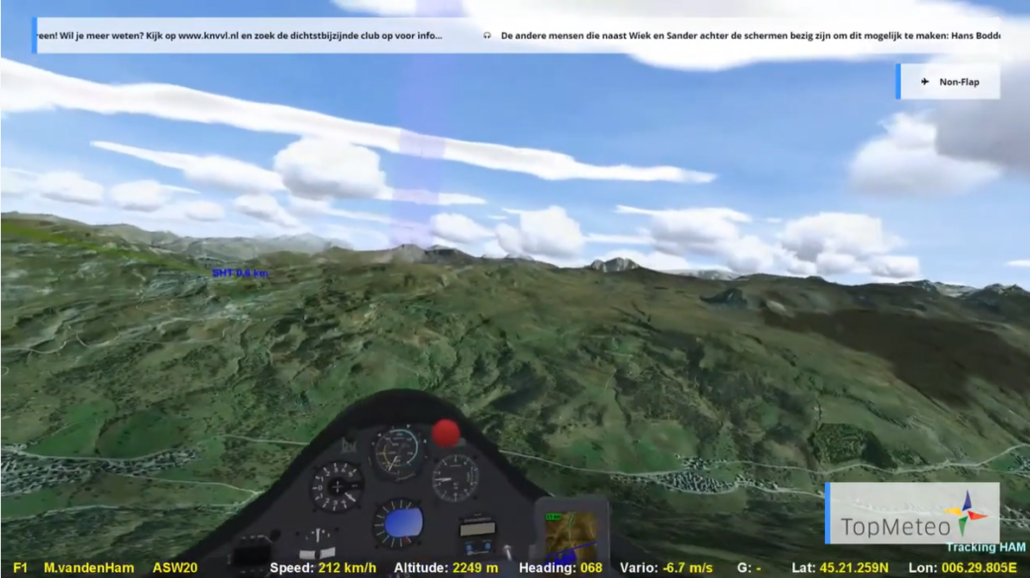 The registration is free but as for all national competitions, the nationals and invited pilots have the priority. In addition, it is a bit late to participate with only 4 races left. However, you can follow the races on YouTube and live: they start at 8:16 pm (CEST). And it is surprisingly entertaining! These videos have attracted more than 1300 spectators and the commentary are available in English few hours after the end of the race. In addition, in both classes, the results are really tight and the next races will be really exciting…
We are proud to support the Netherlands Team and that online competition. In addition, Bernd Fischer, meteorologist at TopMeteo, glider pilot and writer of the famous "ThermikInfo" and OLC weekend reports, will be given an interview the 29th to talk about TopMeteo vision and the next developments. Join them!
The next races:
26th of May: Race in the Alps for 2 seater and open
28th of May: Race in the Alps for Standard and 18m
29th of May: Race in Netherland for Club + 15m (AAT)
31st of May: Final in Netherland 2 seater + open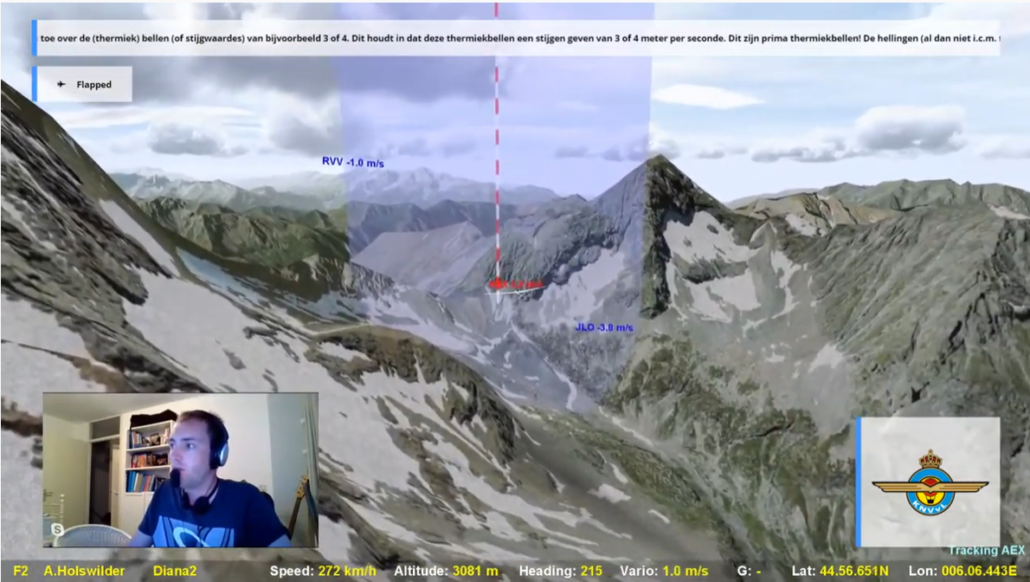 https://blog.topmeteo.eu/wp-content/uploads/2020/05/Condor2LiveCover2.png
310
548
Claire Heliot
https://blog.topmeteo.eu/wp-content/uploads/2018/11/LogoTrans_600-1.png
Claire Heliot
2020-05-26 19:01:16
2021-02-02 13:34:15
The Dutch make a show of their online competition