On 13.12.2019 Klaus Ohlmann flew from Zapala in Argentina with 2.831 km his third largest flight so far. The visible satellite image of the GOES-16 weather satellite shows very nicely the waves Klaus used for his flight.
Klaus is regularly in Argentina to fly new distance records. Already at the beginning of 2003 he performed the biggest gliding flight (around three free turning points) of all times with 3,008.8 km. Since then he has continued to hunt for records. With his flight of 2,123 km in the end of 2003 he received the prize money of the Küttner Prize for the first flight over 2,000 km of straight distance. Joachim Küttner (+2011) was a valued colleague of us atmospheric physicists, himself a glider pilot and record holder in wave flights. He always dreamed of flying out of the waves of the Sierra Nevada with a tailwind towards the east. From his own experience he saw this distance as feasible. The new Küttner Prize over a straight distance of 2,500 km has been announced since 2004 and is endowed with 10,000 dollars.
Klaus has now completed so many flights over 2,500 km that it is impossible to count them all on one hand. This is only possible if one gets involved in elaborating and nerve-racking expeditions to the Andes. There, you will have to do flights of 14 hours or more.
But there are also other wave paradises. Jim Payne, for example, flew 2,907 km from Minden in the lee of the Sierra Nevada in 2015. And unforgotten is also the flight of Terry Delore over 2.049 km in November 1994. He had to fly over New Zealand's North and South Island. The satellite image of the geostationary weather satellite GOES-16 of NOAA (USA) gives us a foretaste of the new generation of satellite images that we can also expect from EUMETSAT for Europe and Africa. The next, third generation of the Meteosat family will be launched into geostationary orbit in the end of 2021. In operational service, every 10 minutes there will be up-to-date satellite images of Africa. In the rapid scan the latest information for Europe will be available every 2.5 minutes – in twice the image resolution as before. Take a closer look at the satellite image from Argentina!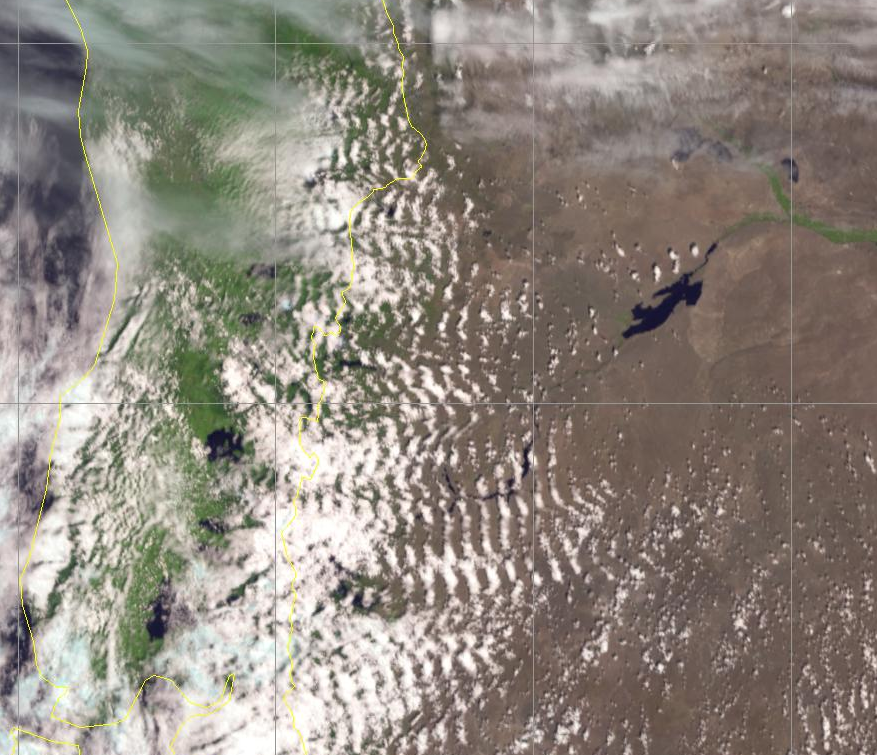 https://blog.topmeteo.eu/wp-content/uploads/2020/01/Zoom-Argentina.png
651
878
Jon Meis
https://blog.topmeteo.eu/wp-content/uploads/2018/11/LogoTrans_600-1.png
Jon Meis
2019-12-27 15:00:44
2021-02-02 13:35:29
Klaus Ohlmann hunts for soaring records again!